Thriller Coin Talk - S3EP24: The Road to 20K
Today we discuss The Road to 20K
As you see on the TradingShot chart there are two key trend-lines on each of the previous 3 bitcoin cycles:

The one in red displays the resistance trend-line of lower highs that start from the peak (all time high) of each cycle and ends once bitcoin breaks above it with a sustainable series candle closings. This trend-line contains the bear cycle in it as well as part (or most) of the accumulation phase.

The one in green displays the the support trend-line of higher lows that start from the time the price breaks above the lower high (red) trend-line and ends until the cycle's peak all time high. This trend-line also contains the entire bull cycle as well as most of the bear cycle.
The chart above shows where we were at in mid 2019 and incorporates the bitcoin market cycles inside the parabolic shape factoring in the halving effect.

The halving has so far occurred after the bottom of each market cycle was made so based on that (next month's halving) the new bottom should take place inside this February - April time frame (current time were in.)
This is the same chart with the new progress we have made since mid 2019. What is even more important now though than its lengthening of each cycle. Approximately 583 days are added to the length of each subsequent cycle.

This shows that this time the market cycle will take long to reach a peak that should be in by August 2023.
Which puts 20K sometime in early 2021. My guess next April leading into Consensus 2021.
Whats ahead…short term we must break $7200 to see any further upside past $8K.

Interesting information to remember…retail market is feeding this weak rally…yes its very weak, miners are still selling anything above $6400, how long will that last?

Research and analysis of the Bitcoin market tells me…to expect further downside until the end of the month.

Also keep in mind…we could also see further down side in price for bitcoin especially if everyone believes the stock market is in a dead cat bounce it could crash another 20% then where it is now…thus effecting bitcoin in the short term.

During the end of the month…we still need to hold $4800 this is a key level all month. Once out of April we should see institutional interest come back in May because of the halving. Will discuss more of this in Bitcoin in May.
---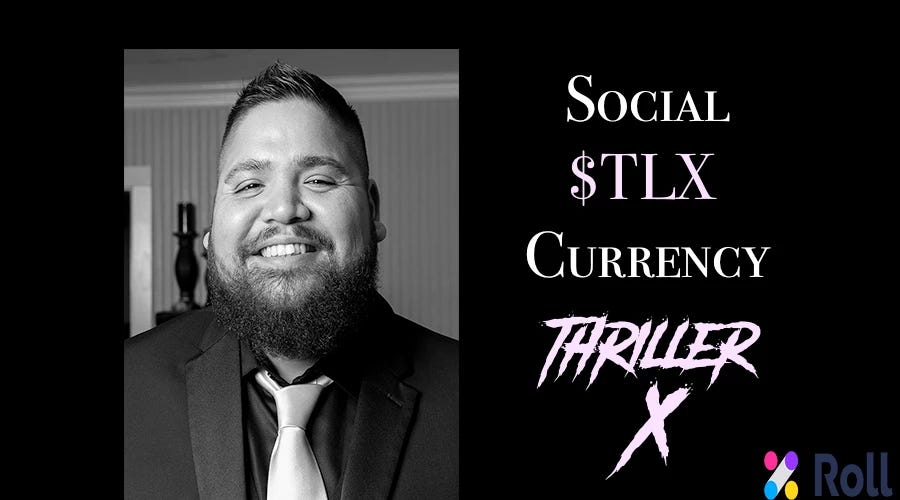 TLDR: Thriller Crypto is written by me, Car Gonzalez. I am based in Austin, Texas and partially supported by my work at Thriller Crypto. We are creating ThrillerX ($TLX) to provide social currency to longtime supporters and new investors who are looking to get involved early with what we're building here at Thriller Crypto.
Read the full article here.
If you are a subscriber to Thriller Crypto Subscription Leave your Ethereum address in the comments for a Bonus of 10K $TLX. My thanks for being a subscriber.
---
Thriller Crypto provides daily coverage of the Bitcoin and Crypto industry. Providing independent research, analysis and reporting at the cutting edge of technology and finance. Now more than ever people are finding out that traditional markets are no longer a safe haven to invest. More and more people are moving to new emerging digital assets to invest long term into the future. Thriller Crypto provides all the information you would need to make a careful and thoughtful investment in todays future markets.
Subscriber support is a major portion of the Thriller Crypto revenue stream. If you enjoy seeing the free content we post to Thriller Crypto, subscribing is the best way to keep the content flowing.
We offer subscriptions in recurring monthly and annual increments. You can even give subscriptions as a gift. Perfect for the Bitcoin, Crypto investor in your family.
For the month of April we are giving all current free email subscribers the chance to purchase Thriller Crypto at 50% off for life. All you have to do is use the link below. Both monthly and yearly subscriptions are available.
Also feel free to share this episode with others who might find this information important to navigate the Bitcoin and Crypto space.
---
"Thriller Crypto" podcast has been around since early 2017 with over 330 bitcoin & crypto episodes broadcasting to over 160 countries. You can listen to all the latest episodes at ThrillerX.com
Music by: PureX
---
Roll the Disclaimer: Nothing in this email is intended to serve as individual financial advice. DYOR - (Do your own research)
Journalism's codes of ethics are intended to ensure reliability of reported information by defining acceptable practices; and provide guidelines about circumstances to avoid that could interfere with, or appear to interfere with, the reliability of reported information. Read ours here: Ethics Statement