Thriller Coin Talk - S3EP17: Another Dark December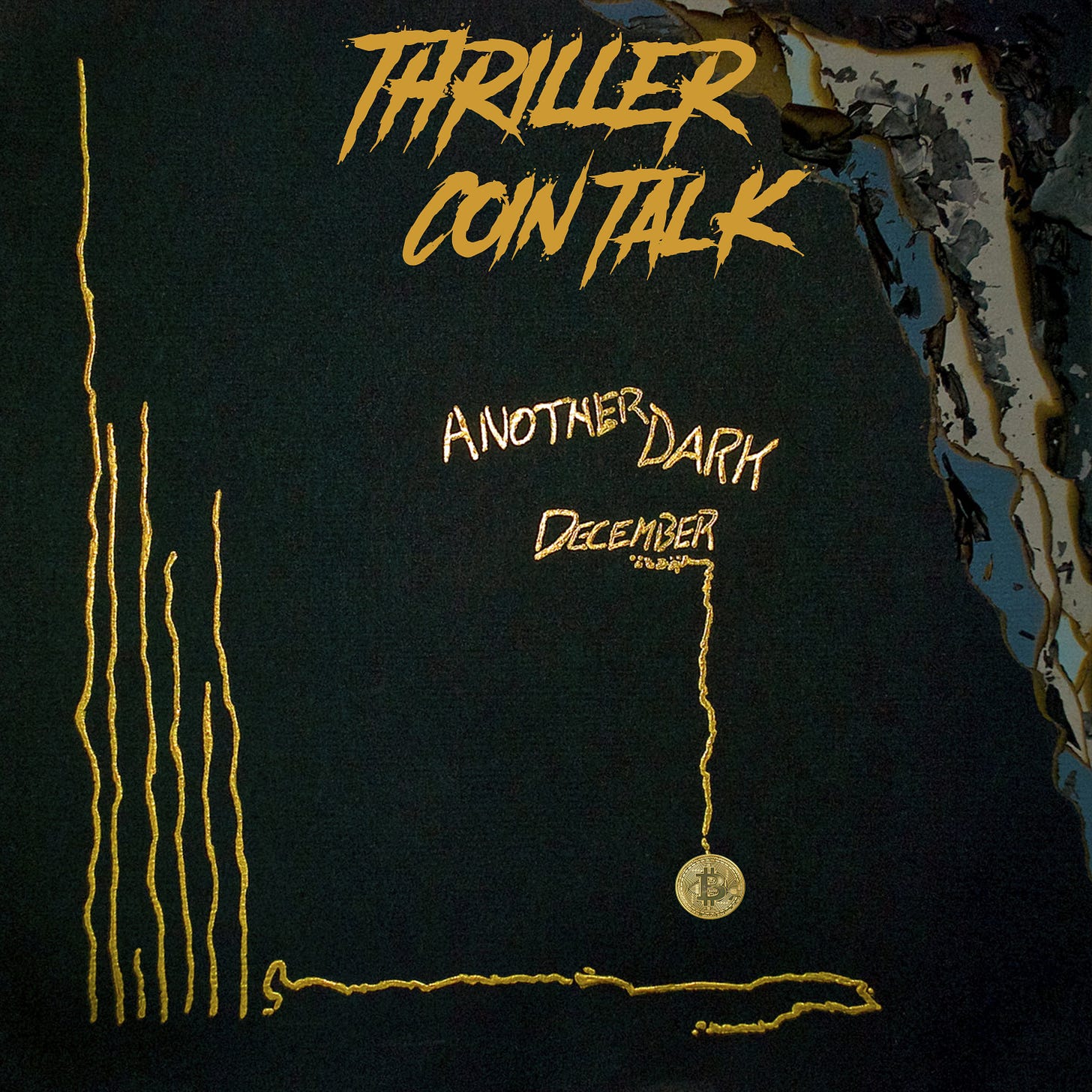 Bitcoin's precipitous drop to $6,600 seen earlier this month caught many people by surprise. We did predict the subsequent bounce to $7,800, where BTC got to over Thanksgiving. But where is it going in December. We discuss.
Great Zoomed Out Chart to understand where we are headed.
Great Zoomed In Chart to understand December clearly.
Key Take Aways:
Will not go lower than 5K Bitcoin in December

Will not get higher than 8400 Bitcoin in December

Do not expect Bitcoin to go to 3K or 4K.

We are currently in a Pre-Flop to the Pre-Pump

Expect a Pre-Pump to the halvening 5-6 Weeks before May 15th
---
---
"Thriller Crypto" podcast has been around since early 2017 with over 300 crypto episodes broadcasting to over 160 countries. You can listen to all the latest episodes at ThrillerX.com
---
Roll the Disclaimer: Nothing in this email is intended to serve as individual financial advice. DYOR - (Do your own research) / Ethics Statement