Thriller Coin Talk - S2EP 38: The End of Central Banking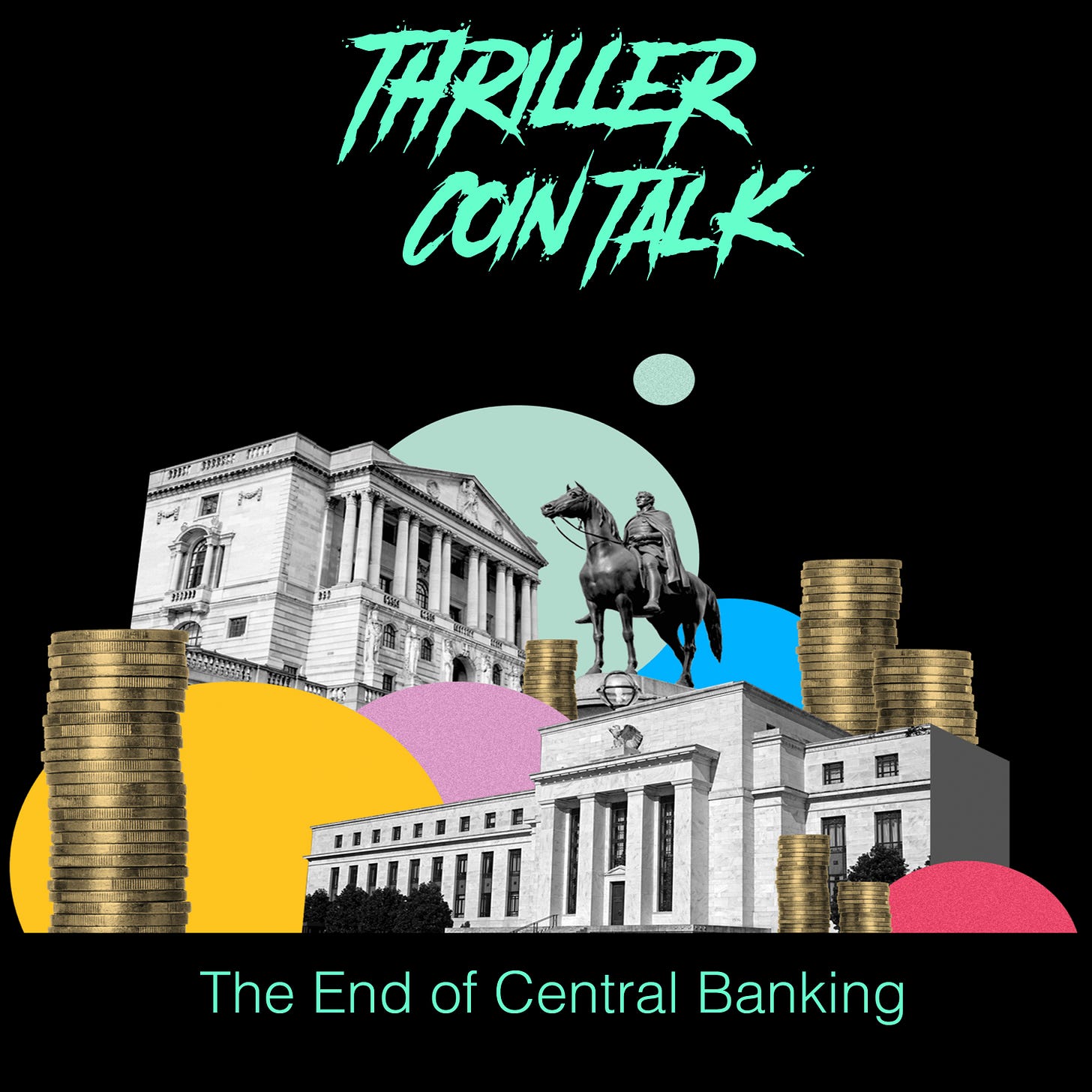 Car discusses why the world's monetary system is being destroyed. Consequently, the economic signals that guide the markets – which in a free market are supposed to represent the supply and demand decisions of billions of people – have up to now all been totally false. Despite frequent denials by Central Banks and most mainstream economists, we are heading towards something inevitable.
He also goes into 2 scenarios for Alt Season and which crypto's he is looking at in the short term for 2X, 3X & 4X.
---
"Thriller Crypto" podcast has been around since early 2017 with over 300 crypto episodes broadcasting to over 160 countries. You can listen to all the latest episodes at ThrillerX.com
---
Roll the Disclaimer: Nothing in this email is intended to serve as individual financial advice. DYOR - (Do your own research)