Go to BitcoinAudioBook.com to listen to the rest.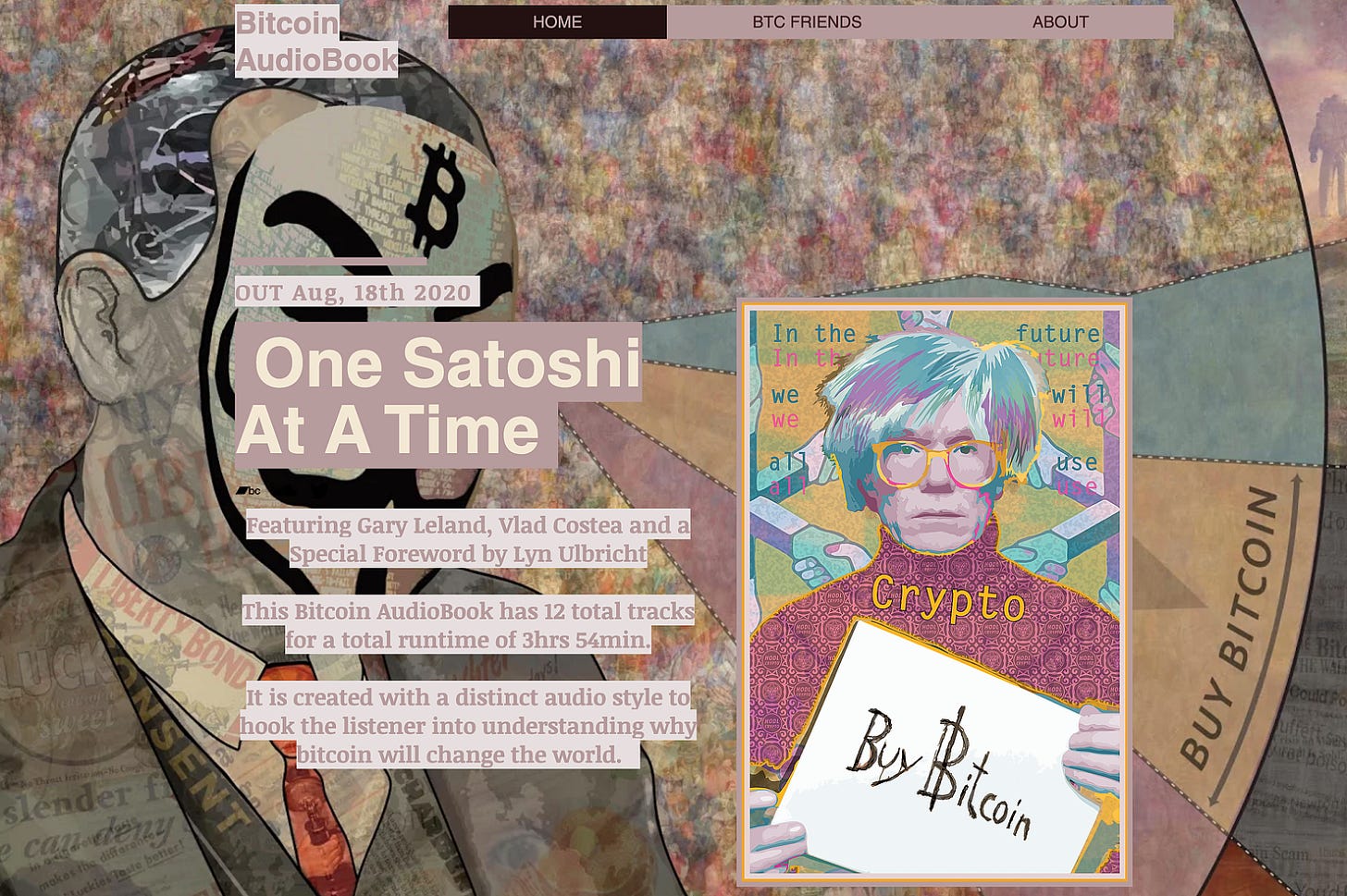 The release of Thriller Crypto's first audiobook is released. It is called, One Satoshi at a Time: How Bitcoin Will Change The World. Total runtime is just about 3hrs 54min. Please make sure to share with everyone you know. There are so many ways to get access to it SoundCloud, Bandcamp, IPFS, Torrent, Direct Download and even Skynet 🤓
Attached is the Preface & Introduction to the book.
Thats right head over to BitcoinAudioBook.com to get your copy or listen to it there.
This is so exciting and its sure been a long time coming...when it was first announced last year in December I was not sure how I was going to do this on my own. But after talking with my Bitcoin friends and listeners like you. I was able to see that I can rely on everyone to make this a reality.
Would first off like to thank Lyn Ulbricht for participating with the AudioBook...my hope is this brings many more people to hear Ross story and help support him on his release. I continue to urge you to sign the petition and visit FreeRoss.org
I have to say when Lucho Poletti said yes to creating the cover art for the Bitcoin AudioBook...I was shocked and excited and ecstatic all at once. His art is so so amazing and I beg each and everyone of you to please go to his website and buy something. He has so many amazing items to choose from...he is the absolute best!
Next I must say thank you to Gary Leland and Vlad Costea for providing the narration for the last chapter. They each have their own podcasts that focus entirely on Bitcoin and I highly encourage each one of you to check them out.
Lastly I want to thank each and everyone of you reading and listening to Thriller Crypto over the years...I must say this media project has far exceeded my expectations. No way could I have ever realize this crazy podcast would go this far. I encourage each and everyone of you to follow and go after your passions they might surprise you.
The world is a crazy place right now, I hope each and everyone of you is safe and in good health. My hope is, One Satoshi at a Time: How Bitcoin Will Change The World will bring you a little joy this summer.
Happy Anniversary Bitcoin.org
-Car